Have you been wanting to learn watercolor in a fun way?
Looking to advance your skills in pet portraits?
Or just a big dog lover like me?

Master Watercolor Dog Breeds is an educational, step-by-step course that will share my watercolor process, supplies and techniques with you over 31 different dog breeds! This is a go at your own pace course, perfect for watercolor artists & hobbyists who may have little experience with watercolor, but you're looking to get started in pet portraiture with guidance. We start by covering the basics from supplies, hair strokes & color mixing, and then I walk you through how to paint the cutest dogs in bite size parts so you can gain confidence to get started in pet portraiture.


Meet your teacher:
HI, I'M ALLIE!
A watercolor, dog loving girl who is passionate about teaching pet portraiture

I've been a dog lover my whole life and have painted nearly a hundred of the sweetest watercolor pet portraits for people all over the world. Painting custom portraits has brought me immense joy and played a big role in my business. Whether you're ready to pursue your own custom pet portrait business or want to watercolor dogs for a hobby, I want to share what I've learned with you so you too can experience joy and success with watercolor!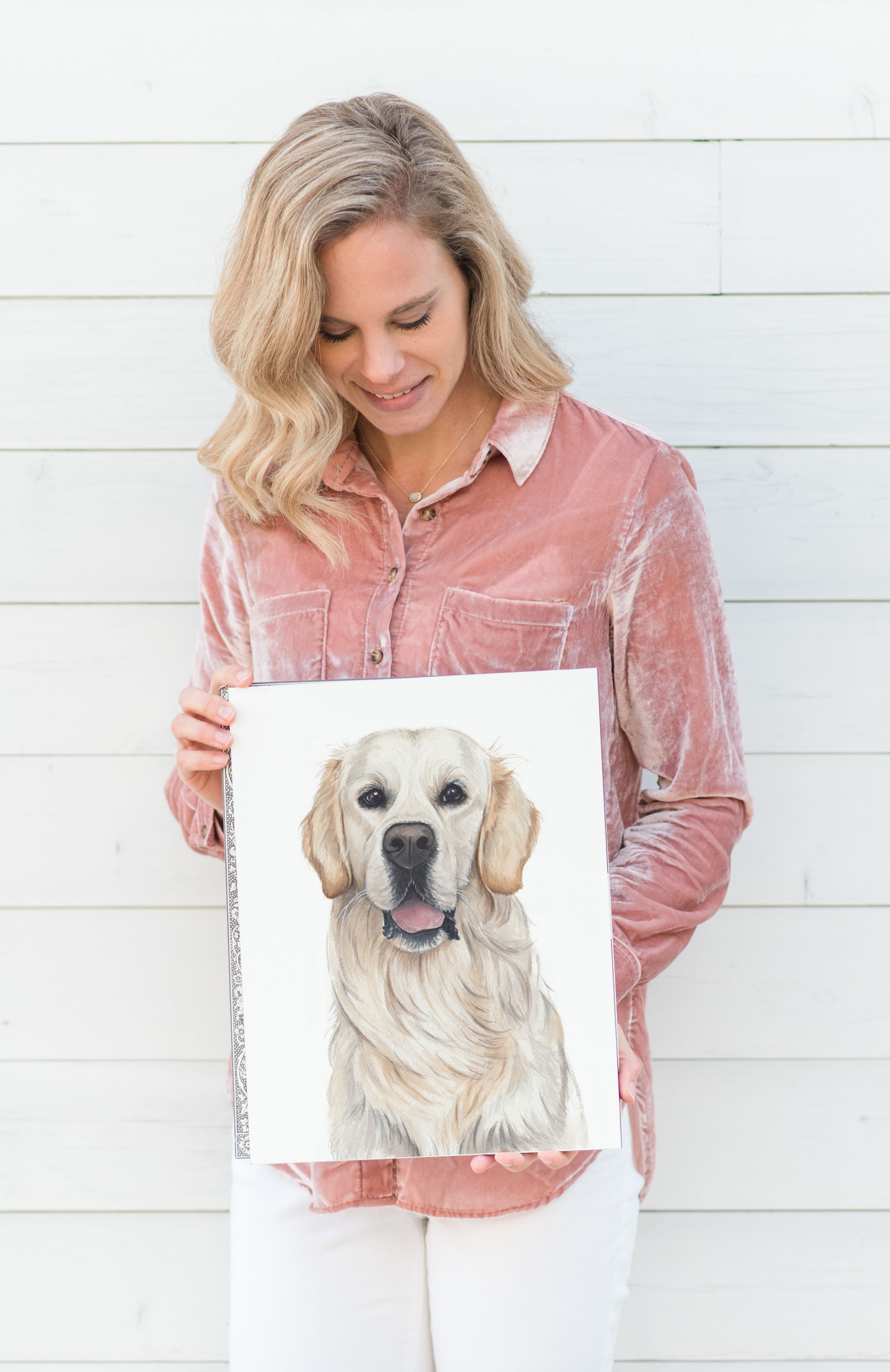 What you'll get:
Lifetime access
This is a go at your own pace course, so you can take as long or little to work through each breed. You'll receive updates to the course as I add and improve the lessons!
31 step-by-step lessons
Each dog breed is broken down into bite size video parts. The videos can be slowed down or sped up, allowing you to find the perfect pace for your skill level.
Bonuses
You'll also receive a module with my favorite tips on getting started and running a pet portrait business (if that is your goal!). There's also a private Facebook community to get additional guidance and meet other artists!
Step-by-step videos that will walk you through how to successfully watercolor over 30 different dog breeds
Reviews from students
"Using what I learned from the Master Watercolor Dog Breeds course, I was able to paint these two family dogs. I could never have done it without taking Allie's course, that's for sure! Thanks, Allie!!"
"Allie, thank you for creating this course. It gave me so much confidence. I started posting my completed dogs from the challenge on my private FB page and the request to paint other people's dogs came."